A few short weeks ago, TeamPeople hosted a webinar entitled, "Immersive Media, Are You Ready?".  With AR, VR and video 360' being all the rage, we took a deep dive into what it takes to produce compelling content and if these technologies will become essential to a brand's success. We posed these questions to our panelists, Raven Petuchowski, Renee Beck and Loreta Tarozaite, three trail-blazing women leading technology teams from all sides of the country.
To ensure that everyone started with the same level of understanding, we began our webinar by first defining the difference between immersion and engagement. Engagement takes place when a story or marketing message provokes some sort of action amongst the audience. Immersion takes place when the audience forgets it's even an audience at all. Immersion blurs the lines between story and marketing or storyteller and audience.
Covering everything from personal experiences to advice and lessons learned, our panelists delivered valuable content. To view the webinar and slide presentation, click here .
Here's what we found:
Content is King No Matter What Technology Is Used
Immersive experiences present endless opportunities, but is it right for your brand? Loreta emphasized that these new technologies should be used to our advantage to tell the story.  Forcing your brand's story into the latest and greatest technology platform, doesn't automatically create great content.  You need to choose the technology that brings your story to life. It may be VR, AR or Video 360, but it also may be a video, creatively designed infographic or other strategically-designed method. When deciding on the best tool or platform, choose what makes sense from a content and consumer perspective rather than just because 'it's the coolest new tech'.
Is the Risk Worth the Reward?
Tapping into immersive media can be an expensive undertaking. With technology investments, productions costs and distribution methods, the costs can be high. Plus, you need to find the individuals with the right skill-sets to create the high-quality content. Despite the hesitation of many big-named corporations, a Deloitte study reports more than 150 companies, in multiple industries including 52 of the Fortune 500, are testing or have deployed AR or VR solutions.  For some industries, such as education, the path to "reward" is much less foggy and uncertain.  As Renee pointed out, education has a longstanding history of being a very passive.  AR and VR has the ability to radically change the way we learn. Experiencing something first-hand, can create a learning experience far more effective than listening to a lecture or reading a textbook.
Getting Buy-In
After being highlighted by our panelists and discussed in our audience Q&A session, getting buy in from top decision-makers is a common obstacle. Our panelists agreed that building something from scratch and creating a demo for your senior leaders is a game-changer. They recommended partnering with a company or person that really does it well and can help showcase the value it can bring to your mission.  A well-developed demo will do wonders to your pitch. Seeing is believing, after all. The same goes for selling it externally.  In order to have mass adoption, you need to put it in the audience's hands.
The Consensus
Collective immersive content experiences are estimated to become a 140 billion-dollar business by 2020 .  In many ways, our panelists agree that it will be imperative to leverage these new technologies to stay competitive in the future.  Whether its AR or VR, the answer remains to be seen, but what it comes down to is the experience.  Gone are days of static webpages and a quantity over quality approach. To succeed, you need to be disruptive and experiential.
Is your team looking to tap into immersive media, but need help getting started? We're here to help! With our database of highly-skilled talent, we've created and implemented immersive experiences for our clients across the nation and abroad. Send us an email, we would love to hear about your ideas!
 
Meet the Panelists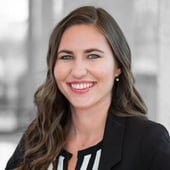 Raven Petuchowski
Executive Producer for TeamPeople @Allstate
For the past nine years, Raven has led TeamPeople @ Allstate's multimedia team to coordinate, produce and manage a wide range of interactive media projects. She's the executive producer of a diverse team of more than 100 professionals creating high-end interactive audio and video projects and global events.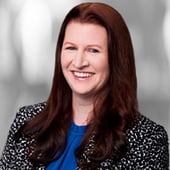 Renee Beck
Director, Video & Technical Operations @2U
Renee is a passionate media executive with 20 years of comprehensive experience in all facets of content creation. With previous experience leading teams at National Geographic, TV One, The World Bank and today, 2U, she's worked her way up through various industries.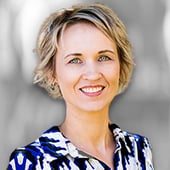 Loreta Tarozaite
Sr. Video Producer @Western Digital
First stepping foot in the cable industry as a news anchor and reporter in her home country, Lithuania, she entered the industry in a very non-conventional way. With 18 years of experience, Loreta has worked in various producing, directing, editing, and content generation capacities for companies including SanDisk and Western Digital.